TURRETS
A downloadable game for Windows
Turrets is a Tower Defense game made for the JamDNA 3 from scratch!
3rd prize in JamDNA 3

How to Play:

As every TD you have to keep the enemies far from your base, but in this game, both the enemies and the allies are the same.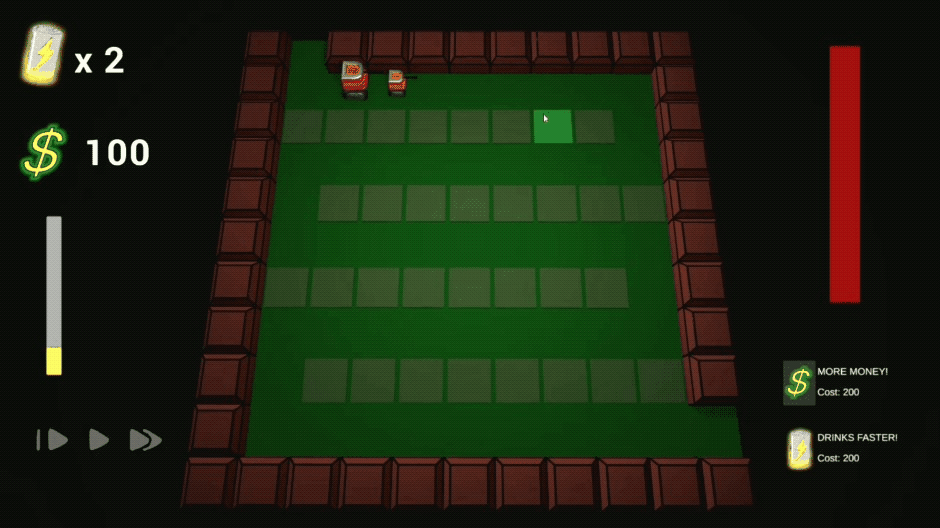 Click on the empty sockets on the floor to add a wall, then, when an enemy unit is close to that wall, click on it to transform it into an ally that will start killing enemies. In order to do this you will need Energy Drinks, which you will recieve periodically. Each killed enemy will drop a little ammount of money, that you will be able to spend into different upgrades.
Software Used:
-Unity 3D
-Blender
-LMMS
-Audacity
-Clip Studio Paint Pro
Assets Used:
-TextMesh Pro
Find more about me: https://mrwhiteraccoon.com/

Download
Download
TURRETS for Windows_JamDNA3
19 MB